Business Opportunity in Singapore
Among Asians especially, Singapore is an Education Hub where many international students flock to study in hopes of better opportunities for their future. The success of this sector is due to that of any other businesses in Singapore – the transparency and well-developed ecosystems that makes it easy for entrepreneurs to open a private school in Singapore. With well accredited private schools and regular quality assurance checks by the government, Committee for Private Education (CPE), this industry is a trusted and lucrative one.
Interested on how you can start?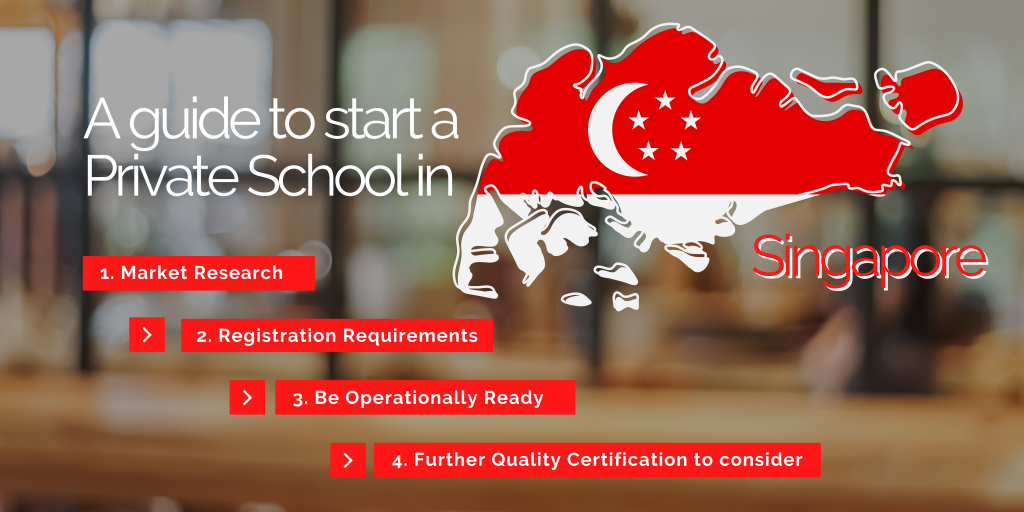 First, find a niche or need that would fuel why you are opening a private school in Singapore. Knowing your potential customer and market needs would be critical to the success and sustainability of your school though time consuming.
Next, build up your operations by hiring the right people and having quality systems and policies in place. This includes getting the right certification and licences such as ACRA business licence, Enhanced Registration Framework (ERF) and EduTrust Certification governed by CPE.
Alternatively, acquire the right Private School in Singapore to start offering your courses immediately. But, beware, for a wrong merger & acquisition may cause you losses instead.
To ease your venture into Singapore's lucrative Education Business, engage the experienced consultants at Eduvalue for your Strategic Planning, Merger & Acquisition and ERF and EduTrust Certification needs when you start and register an educational institute in Singapore.
Find out more about EduValue's services at https://eduvalue.com.sg/starting-a-private-education-institution-in-singapore/